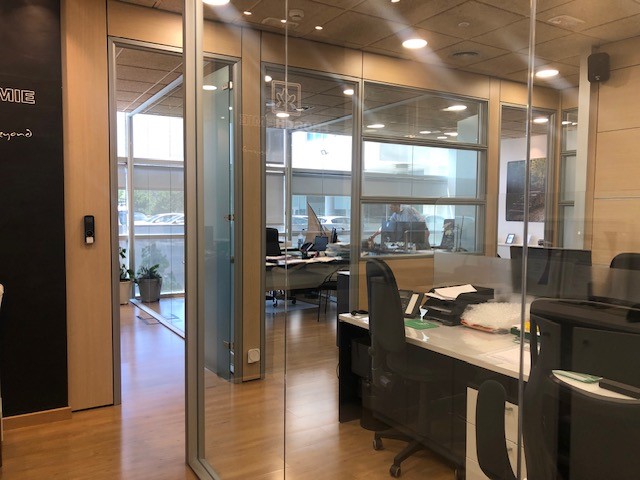 12B T3 – Office for rent of 100m2
Office for rent of 88.75 m2 useful and 106.55 m2 transferred. It consists of an open area, a meeting room and 3 offices.
False Registrable Ceiling. Technical flooring. Telecommunications facilities.  Hot/Cold Air Conditioning System.
Located on the ground floor of Trade Center 3, a high-standing building in the Trade Center Business Park in Sant Cugat del Vallès, with more than 300 companies, a leisure and restaurant area.
The building has a concierge and surveillance 24 hours a day, 365 days a year. A magnificent Hall. Private parking. Complete toilets on the floor.
Optional business center services: meeting rooms, cleaning, secretarial services…
Meters :
106 m2
Rent :
1.200€/month
Community Fees :
Included
Energy Rating :
D